First, let's be clear: There is absolutely no way anyone could experience all that is the 2020 Golf Industry Show in Orlando.
No one could possibly take advantage of every educational opportunity, presentation and networking session and visit every trade show booth.
Heck, even if education sessions didn't run concurrently and instead ran end-to-end, continuously, for the full 400-plus hours, and a committed attendee tried to attend every one, that would take … oh … more than two weeks of 24/7 commitment, and that wouldn't leave a second for the golf, gear and glad-handing that go along with GIS.
And GIS doesn't last a fortnight: It's four jam-packed days (six if you count the first two days of the GCSAA Golf Championships on Saturday and Sunday, Jan. 25 and 26).
Even for the most seasoned GIS attendee, it can be a bit much.
Here, then, is a day-by-day look at some of the highlights of this month's Golf Industry Show. For more on everything taking place in Orlando, head to the Golf Industry Show website.
Monday, Jan. 27
Action in the GCSAA Golf Championships wraps up on Monday with the final day of play in the big two-day golf events — the Golf Classic and the GCSAA National Championships — being contested at four of Orlando's top golf facilities.
After the golf concludes, stop by the JW Marriott Orlando Grande Lakes for the trophy presentation from 2 to 4:30 p.m. at the 19th Hole Reception for networking opportunities and to congratulate the 2020 national champion. The GCSAA Golf Championships are presented in partnership with The Toro Co., which has served as the presenting partner for the event for 26 consecutive years.
The GCSAA Education Conference also gets underway Monday morning, and a highlight is sure to be the half-day session Launching a First Green Field Trip Program at Your Own Golf Course, set from 8 a.m. to noon.
First Green is GCSAA's education outreach program that seeks to link youngsters to golf and golf courses through a STEM (science, technology, engineering and math) curriculum. This interactive session — a partnership with GCSAA, First Green and a local school — will help attendees host a First Green field trip on their home course. Current superintendents with First Green hosting experience will stage demonstrations on a local golf course where part of this seminar will take place.
Looking for more of an agronomic focus to start your week at GIS? Then you'll want to check out the Turfgrass Talk Show: Irrigation in the 21st Century, which runs from 3 to 5 p.m. In this fast-paced, interactive session, various industry experts — hosts and guests range from an architect to a superintendent to a handful of college professors — will cover several topics regarding irrigation, from the complex irrigation system itself to the irrigation research that has led to best practices to promote health and reduce waste.
Topics will include: the impact of irrigation timing and frequency, along with methods to monitor soil moisture; managing effluent water; and how you can sell that new system to your members.
Immediately following the show, from 5 to 6 p.m., speakers will mingle with guests at a reception presented in partnership with Tru-Turf.
Tuesday, Jan. 28
Tuesday morning kicks off with a pair of fascinating options for attendees. The first will take attendees down the road to Arnold Palmer's Bay Hill Club and Lodge for the half-day field trip Behind the Scenes at Bay Hill, presented in partnership with The Foley Co. There, attendees will see firsthand how the course deals with challenges, from the common to the unique, including tournament preparation, a review of Bay Hill's new irrigation system and short game practice area, and a tour of Bay Hill's maintenance facility. Additionally, there will be a hands-on reel and bedknife grinding demonstration by Foley.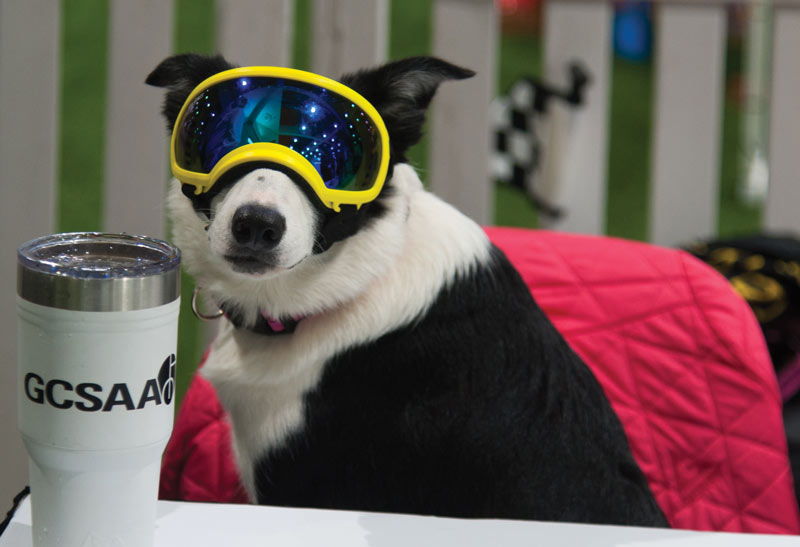 Back at the OCCC, John Boehner, the 53rd speaker of the U.S. House of Representatives, will be a big draw at a pair of events focused on government affairs and advocacy. The first, the Grassroots Ambassador Academy Part I (Part II is scheduled for Wednesday afternoon) is intended for GCSAA Grassroots Ambassadors only. Boehner, who served as speaker from January 2011 to October 2015, is the featured presenter for this ambassador training session which is set from 9 to 11 a.m.
The afternoon Quorum Call: The Inside Scoop on Issues and Advocacy in 2020, from 1:30-3 p.m., is open to all interested in advocacy. Boehner will headline this quick-hitting government-affairs session crammed full of short presentations of informative issue updates and profiles in local, state and federal engagement to promote the industry and enhance the game of golf.
Tuesday wraps up in style with the Opening Reception, presented in partnership with Syngenta, which will take place from 5 to 6:30 p.m. poolside at the Rosen Centre Hotel. This kickoff event is a great way to network with new colleagues and reconnect with old friends while enjoying complimentary entertainment, food and drinks.
Click here to see the remaining 2 days
Source, Images & More: https://www.gcmonline.com/
Comments