The Golf Industry Show arrives in San Diego in less than a month, bringing with it the best in continuing education, access to hundreds of exhibitors and products, and a wealth of tools and occasions to help you improve your facility and advance your career.
On top of that, opportunities for invaluable peer-to-peer interaction will be all around you.
So, how will you spend your precious time at GIS? Here, GCM spotlights some of the many happenings to help you make plans, plus some major milestones that will be marked this year in the Golden State.
History in the making
Need a hotel for the Golf Industry Show? It'll cost you $2.50.
Don't get too excited — that was what was being promoted in 1927 for the price of a room at Hotel Sherman in Chicago.

When 75 members of GCSAA — founded in 1926 and known at the time as the National Association of Greenkeepers of America — met at Hotel Sherman to participate in the International Golf Show and Country Club Exposition, the occasion was the launching pad for an event that has lasted into the 21st century.
The Golf Industry Show next month in San Diego will be the 90th trade show in which GCSAA has participated, including 1928 in Detroit, when the association hosted the first show of its own. The only years in which there was no show was the span from 1943 to 1945, during World War II. Two mainstays of the Golf Industry Show that have been there since the start are The Toro Co. and Jacobsen. Others in attendance when GCSAA traveled to Chicago all those years ago included Worthington Mower of Stroudsburg, Pa., Walter Hagen Golf Products of Detroit, and Premier Poultry Manure of Chicago.
"We are extremely proud to be a longtime supporter of GCSAA and are honored to have been involved in the Golf Industry Show since the very beginning of the event," says Randy Harris, Toro's director of marketing. "There are a number of reasons why we continue to partner with GCSAA and attend GIS year after year, including developing trusting relationships, gaining insight on and sharing our own most recent product innovations, and being able to take some time to care for our customers, who have been integral to our success as a manufacturer."
The Golf Industry Show's longevity is noteworthy, says Nicole Bowman, vice president of marketing and communications for the International Association of Exhibitors and Events. Bowman's association also began in 1928, the year of GCSAA's first solo attempt to host a show. "It says something about the health of the industry it serves," Bowman says. "They're bringing buyers and sellers together. Trade shows still are a well-respected and viable option for people who want to get their products out to others, and the trade show allows people to form true relationships."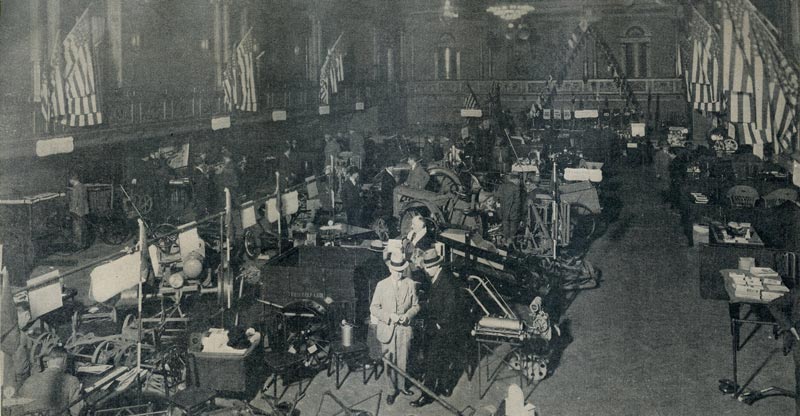 The trade show in 1929.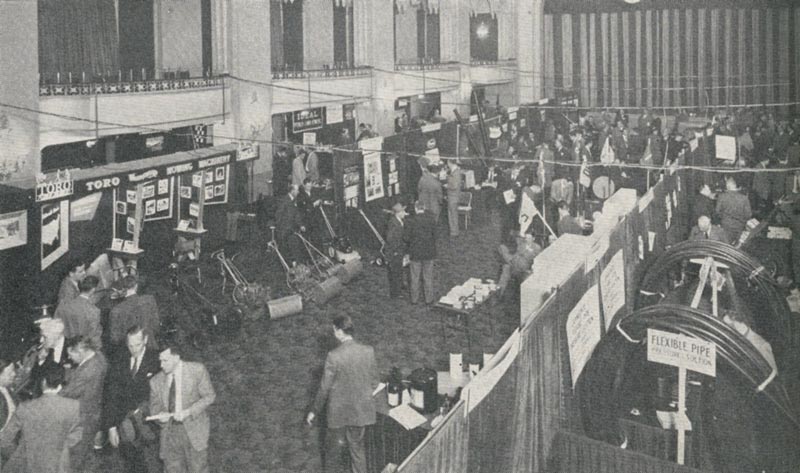 1950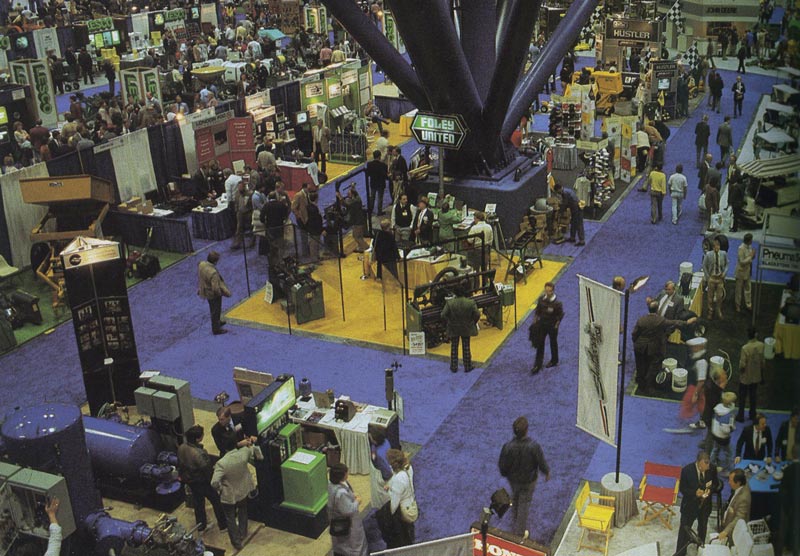 1989
---
This year's GIS is also special for Turfco. The company is celebrating its 100-year anniversary in 2019. With help from superintendents, Turfco introduced the first mechanized topdresser in 1961. "GIS this year is time to pause and reflect, and it's pretty special because of our 100th," says Turfco executive vice president Scott Kinkead. "The golf show is a great opportunity to see a wide range of people throughout the world all in one place, and it's been our life around the world. GCSAA has done a great job of maintaining it and keeping it relevant."
That's exactly what GCSAA vice president John McNamara said in a 1928 edition of National Greenkeeper, the predecessor of GCM. "It is every greenkeepers' advantage to be present and talk over the merits or demerits of the various equipment," McNamara said.
A total of 75 greenkeepers attended that Chicago show in 1927. When GCSAA held the show in 1928, the total increased to 350. Last year in San Antonio, the number was nearly 12,000. There were 27 exhibitors in 1928; last year, the total was more than 530. In 1928, there were 14 lectures by turfgrass experts; last year, there were more than 95 education sessions. In 1928, Toro showcased its new Tee Mower, which featured an enclosed, chain-driven cutting reel. We'll see soon enough what Toro — and so many others — will reveal in San Diego for the 90th.
"The Golf Industry Show is the only event where everyone is under one roof," says Harris, adding, "We believe we have a duty as a leading manufacturer in the golf industry to support the educational, environmental and economic initiatives the GCSAA identifies as key issues in the industry we all serve, and much of that takes place during the show. Simply put, by supporting the Golf Industry Show and GCSAA, we're helping ensure a bright future for the entire industry."
Education, pups and more on the trade show floor
GCSAA is partnering with the Golf Course Builders Association of America (GCBAA) to build a replica maintenance facility on the showroom floor in the San Diego Convention Center. Inside the Shop will offer hands-on demonstrations, contests and educational presentations all geared toward helping attendees create a more efficient, cost-effective and safer maintenance shop. There will also be giveaways.
Also new this year are bite-sized, 1½-hour education seminars, offered Feb. 6-7 on the trade show floor. Registration and fee are required, and 0.2 education points will be awarded.
GCSAA CEO Rhett Evans will be the moderator for a session on the trade show floor about labor. The session, "Help Wanted: Creative Staffing Solutions for Your Golf Course," is scheduled for 3 p.m. Feb. 6 on the GCSAA TV stage and will focus on tangible solutions and innovative ideas for securing and retaining qualified employees for golf course maintenance teams. Speakers for the session will be Matt Shaffer, Jay Willis, Pat O'Brien and Crancena Ross.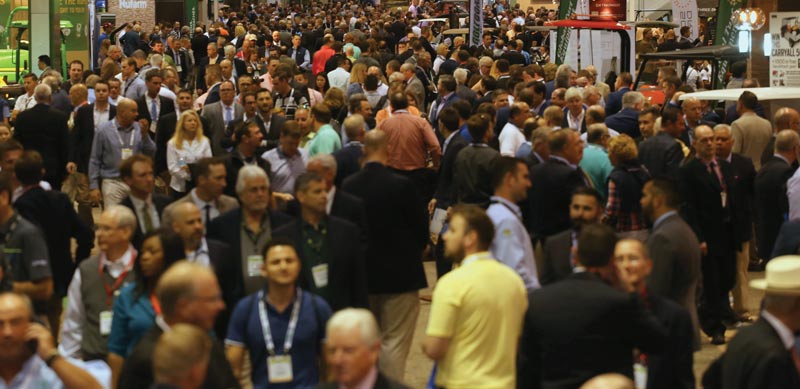 Another trade show floor presentation, #The Lab, will spotlight technology. Attendees will be invited to experiment with the latest technology and learn how new technological advances can assist them in managing their courses. "#The Lab" is presented in conjunction with GreenSight Agronomics. "Think Apple Store meets turf," says Shelly Urish, GCSAA's trade show manager.
Golf course dog demonstrations will happen throughout Wednesday and Thursday at booth No. 1239. Stop by to get insight from goose dog experts on everything from goose nest management to troubleshooting common issues with golf course canines, plus have your GIS badge scanned for your chance to win a golf course dog of your own.
The Trade Show Finale, presented in partnership with John Deere Golf, will cap off trade show activities from 3:30 to 5 p.m. on Feb. 7. You won't want to leave the show floor early: This finale event will feature entertainment, food and cash prizes. Following the announcement of the winners of the School Spirit Award and Student Scavenger Hunt, hypnotist Ricky Kalmon will take the stage for a one-of-a-kind performance.
Get the trade show map and full list of exhibitors.
GCSAA Education Conference: Solutions for you
The GCSAA Education Conference will offer more than 420 hours of educational fare, including 89 seminars (38 of which are new), 21 free sessions, 202 educators (two of whom, Manuel Chavarria, Ph.D., and Javier Schaab, are new instructors for Spanish-language seminars), three field trips and five 1½-hour seminars on the trade show floor. The education program at GIS presents attendees with strategies for addressing matters related to course maintenance, employee management, business practices and even their personal lives.


A free two-hour seminar, "Solutions Center" (Tuesday, Feb. 5, 10 a.m.-noon, Room 6D) will allow participants to crowdsource solutions to their conundrums. Four superintendents (Jason Haines, Chris Tritabaugh, Carlos Arraya, CGCS, and Troy Flanagan), two professors (Bruce Martin, Ph.D., and Doug Soldat, Ph.D.) and everyone else in the room will put their heads together to determine solutions to problems presented by group members.
A new free session, "Epic Fails," will be an hour of fun and relived anguish as presenters detail their personal catastrophes in golf course management (Tuesday, Feb. 5, 2-3 p.m., Room 5AB). Superintendents Haines and Tritabaugh, assistant superintendent Jessica Lenihan, equipment manager Chris Rapp and former superintendent and current regional agronomist Kevin Hicks will dish on how they looked disaster in the face and worked through setbacks.
As in past years, the free Turf Solutions I and II, which bookend the first two days of the education conference, will each be two hours long and taught by professors, industry experts and superintendents. "Turf Solutions I: Everything But the Kitchen Sink!" (Monday, Feb. 4, 8-10 a.m., Room 6AB) will look at new approaches to common quandaries. Bill Kreuser, Ph.D., and superintendent Jason Haines will discuss driving your growth rate. Beth Guertal, Ph.D., will explore the effects of silicon in turf management, and Kenneth Cropper, Ph.D., will reveal what works and what doesn't when it comes to moss control.
On Tuesday afternoon (Feb. 5, 3-5 p.m.), "Turf Solutions II: Tricks of the Trade" will highlight three agronomic obstacles and measures superintendents can take to overcome them. "Bluemuda: Changing the Way We Grow Grass in the Transition Zone" will be the topic of discussion for Gregg Munshaw, Ph.D., and Brad Nevitt, a former assistant superintendent who is a sales manager for Advanced Turf Solutions in Fishers, Ind. The rest of the session will focus on water quality and conservation. Marco Schiavon, Ph.D., and Matteo Serena, Ph.D., will explain how to manage turfgrass soil and irrigation salinity, and New Mexico State University's Bernd Leinauer, Ph.D., and Joel Krause, a superintendent at Eagle Crest Resort in Ypsilanti, Mich., will explore how a novel technology — subsurface drip irrigation — can impact water conservation on the golf course.
In terms of course management, water has become a significant issue, even in areas that once had a free water supply. The Water Track in the education program will provide a number of options for learning how to best manage irrigation and be an environmental steward. Twelve water-related seminars will be available throughout the week, including three free sessions and a two-hour Spanish-language seminar. On Monday, Feb. 4, Hunter Industries will offer a full-day field trip to the company's headquarters in San Marcos, Calif., where participants can learn about the design, renovation and maintenance of irrigation systems and get tips for efficient water management practices.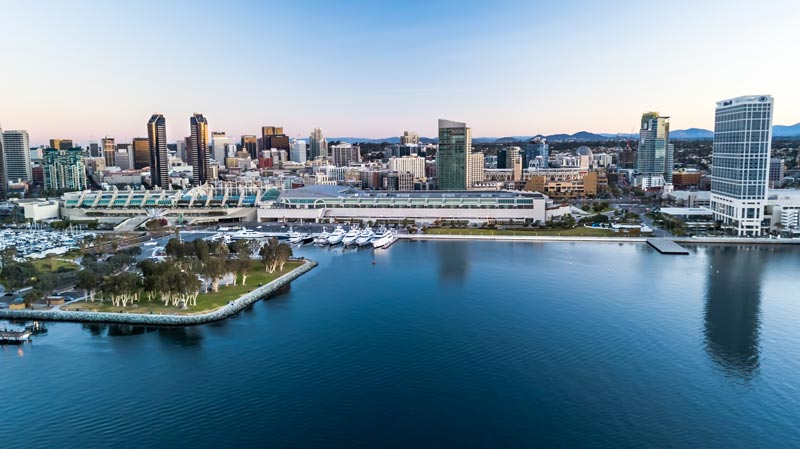 On the personal side, licensed professional counselor Lisa Goatley will present practical steps for avoiding burnout and limiting stress in everyday life in a two-hour seminar on Monday afternoon, "Managing Stress and Avoiding Burnout," and a second seminar, "Better Thoughts for Better Living," at 8 a.m. Tuesday.
Many first-timers to GIS will be equipment managers, who may not have had an opportunity until now to attend the education conference. Three new sessions for equipment managers will be offered without charge: "Next-Generation Technicians," presented by equipment manager Charles Totten; "Maximize Your Shop Investment," with equipment manager Hector Velazquez and Foley United's Greg Turner; and "Reducing Headaches in the Shop," led by fleet manager Bill Januszewski and equipment managers Dave Prekop and Sam Holysz.
On Tuesday, Feb. 5, a full-day learning tour to Barona Creek Golf Course will give visitors a peek into the inner workings of equipment operations at the course, courtesy of Barona Creek staff Sandy Clark, CGCS, equipment manager Blas Huezo and Dennis Orsborn. In addition, "Find Out What It Takes to Pass the Turf Equipment Technician Certificate Program" will provide information on attaining valuable certification in the equipment management field. An opportunity to take exams for the certificate program will be available on-site, 8 a.m.-2 p.m. on Thursday, Feb. 7.
Seminars are vital, but not all GIS education will take place inside a classroom. Superintendents can venture to a San Diego-area golf course to discover how to engage the next generation and grow the game by establishing a First Green field trip program. The First Green is an environmental and STEM (science, technology, engineering and math) education initiative that uses golf courses as classrooms to introduce young minds to environmental stewardship. In the interactive workshop "Launching a First Green Field Trip Program at Your Own Golf Course," superintendents with First Green experience (Stephen Kealy, CGCS, and Jeff Gullikson, CGCS) and former First Green communications director Cathy Relyea will advise attendees on launching a program in their own community.

Click here to read more: https://www.gcmonline.com/
Source, Images & More: https://www.gcmonline.com/

Comments