Contractors at the embattled North Queensland Stadium are being audited to make sure they're obeying the State Government's procurement policy, as the Premier played down industrial relations concerns while touring the site yesterday.
The Department of Housing and Public Works confirmed its compliance unit was auditing contractors working on the project to ensure "contractual commitments" set out in the Best Practice Principles policy.
"The Queensland Government's firm view is that workers in Townsville should receive the same pay and conditions as workers in South East Queensland," a spokeswoman said.
"It would be inappropriate to prejudice a result of the audit with further comment at this time."
Ms Palaszczuk dodged questions about her government's "Best Practice Principles" policy, which has caused grief for contractors on site and allegations of union interference slowing down construction progress.
The policy has also caused the project's budget to blowout by $43.5 million in order to pay workers more.
But only companies who signed contracts for work at the stadium on or after May 17, 2018 are able to access the multimillion-dollar State Government extra wages cash bucket.
This means there are tradies on site who are working side-by-side and doing similar work but are getting significantly less money.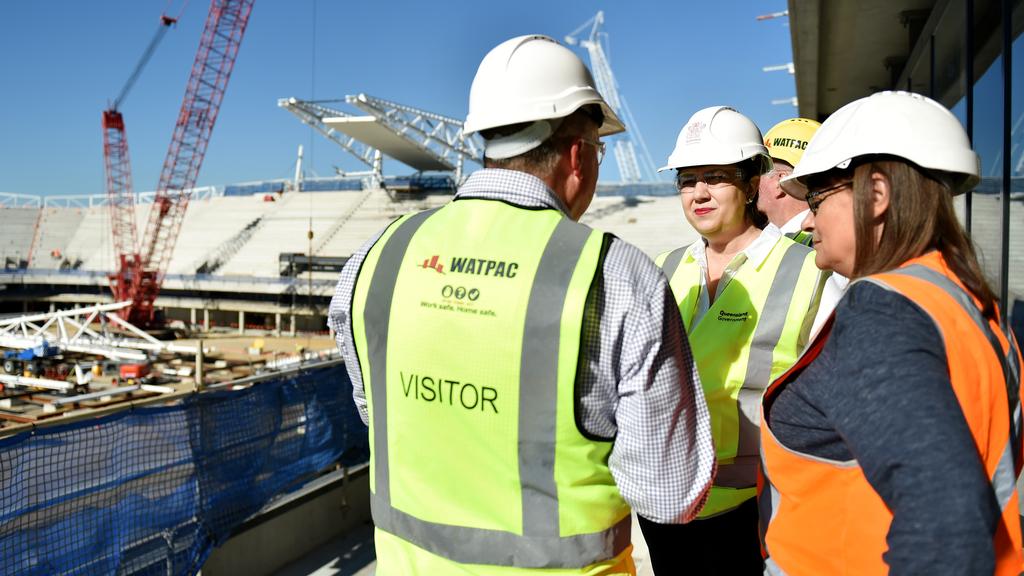 "Every single dollar is worth it, every single dollar, world class stadium, jobs for locals," she said.
"I think people deserve to be paid fairly and they are.
"Look I'm not familiar of the intricate details of the contract, but people are getting paid and as people come and they are getting paid according to those agreements."
Source, Images & More: https://www.townsvillebulletin.com.au/
Comments