A public golf course originally expected to open in 2018 in Brisbane's east will start construction in early 2020.
The Cannon Hill Community Links was first announced in 2014 as part of a land-swap deal co-ordinated between Brisbane City Council and developers BMD Properties.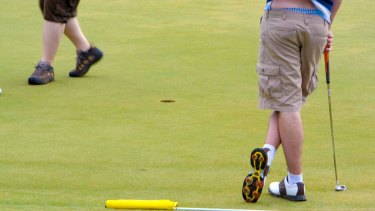 The developers agreed to construct the golf course on 50 hectares of council-owned land in exchange for land to construct its Minnippi residential development.
The golf course would remain in public hands and be operated by the council under the agreement.
The first four stages of BMD's residential development at the site have since been completed, and council allocated $17 million in its 2018-19 budget for the new links.
But the golf course project has since been mired in court proceedings and delays, meaning construction on the golf course proper still has not begun.
"We're working flat-strap to make sure that [Cannon Hill Community Links] can start construction as soon as possible," Cr Schrinner said on Sunday.
"It's been a long road to get that golf course approved through first the courts and then through the state approvals that are required.
"We're working through all those conditions that need to be met, and as soon as we've got that locked in we'll get construction under way.
"We want to see it start as soon as possible."
Comments