Cricket pitch preparation is all about balance. While a gentle period of warm weather is desirable to help pitches dry out after winter, as with anything there can be too much of a good thing!
Here, I look at the science behind how cricket tables dry out before advising on what to do if the start of the season is unusually warm and dry.
It's widely known that water can drain through the soil and that it can also evaporate from the surface. However, to truly control the water level in a pitch the grass plant needs to be in great health.
This is because the grass plant can suck moisture from tiny pore spaces between the soil; helping to dry out the surface and provide optimum levels of moisture for ball bounce and therefore play.
For this reason, we don't cut the grass sward too short during the preparation stage – you need a decent leaf for the plant to be able to perform this role. Therefore, moisture control needs to be tailored for individual pitches – those you want to dry out for imminent use and those you want to keep wetter until later in the season.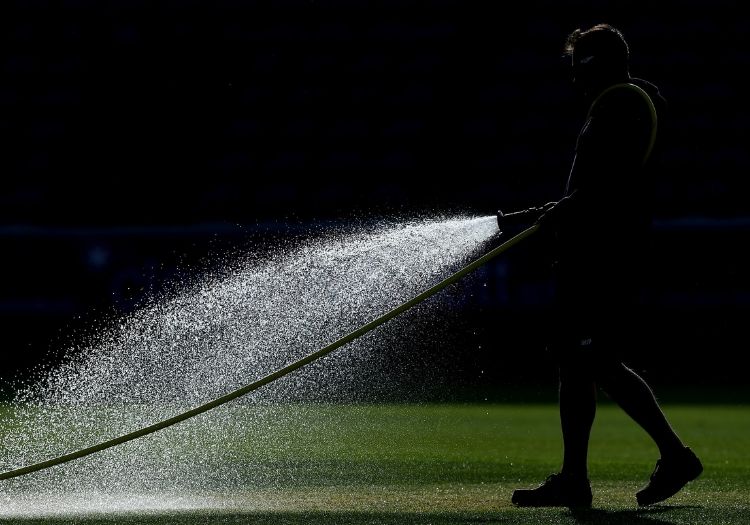 During his residency at Northants CCC, David Bates gained a reputation for preparing some of the finest pitches in the country. Having worked as a pitch advisor and trainer for the Institute of Groundsmanship, David now heads up total-play Ltd – which designs and installs class-leading non-turf cricket pitches and pitch cover solutions, and sports pitch consultancy Total Turf Solutions.
Source, Image & More: https://www.thecricketer.com/
Comments