Manuka Oval curator Brad Van Dam hopes a Sheffield Shield dress rehearsal has busted the myth that the ground is a batsman's paradise, confident his staff have found the right mix for Canberra's historic Test.
The capital will host its first Test when Australia plays against Sri Lanka from February 1, kick-starting a hectic two months for Van Dam and his team who will also juggle a Big Bash game and two AFL matches at the venue.
But the Test is the marquee fixture for a blockbuster summer and NSW's win against Queensland earlier this month reinforced Van Dam's preparation for the perfect Test wicket.
Thirty-three wickets fell inside four days of the Sheffield Shield clash, putting to bed Manuka's reputation as a flat wicket which helps batsmen.
"As the years have gone on, we've tweaked a few of our preparation processes," Van Dam said.
"A lot of people don't see or hear about the results in our ACT Comets games, where we have had good solid games. The Shield was a great one and the four best bowlers in the country were playing.
"They could get something out of the pitch when needed and they showed that. Most people hear and know about Manuka for the Big Bash or World Cup or one-dayers. They see it showcased for those games.
"We prepare the pitch accordingly for the format of the game being played. The Sheffield Shield was a bit over and under prepared, a little bit on the dry side. But we had very positive feedback from batsmen and bowlers."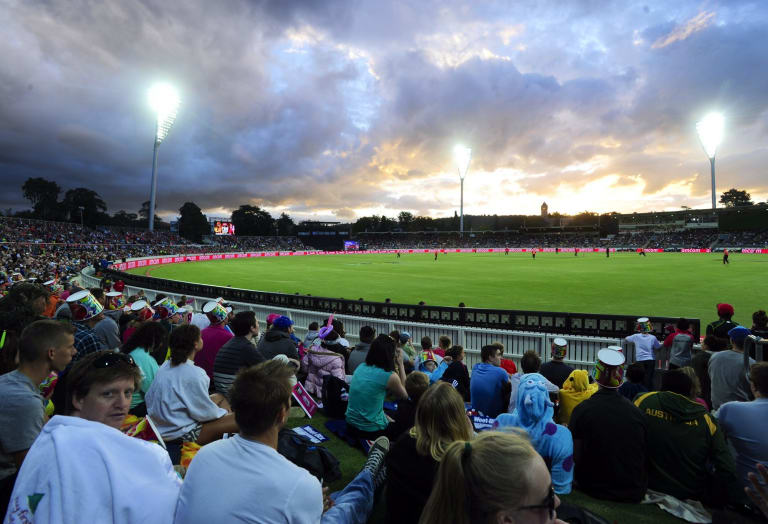 It gives Van Dam and his team minimal time to switch between the cricket and AFL seasons, but they have put plans in place to ensure the surface is in perfect condition.
Cricket ACT has signed a deal Mow Master for turf maintenance equipment for the next three years to help Van Dam produce world-class pitches and playing surfaces.
"Brad had it ready a couple of days early with the weather around at the start of the week, but it was a brilliant wicket," Lyon said.
"You know I'm not going to say a bad word about Brad, he's my old boss. Pretty happy with it, there was a bit in it early on but plenty of runs out there, and it ended up reversing and spinning late in the game.
Comments