Golf course bunkers come in all shapes and sizes, but some of those shapes and sizes are a bit more clever and symbolic.
This month, GCM spotlights some of the more distinct and, in some cases, colorful bunkers we've come across.
Harborside International Golf Center
Chicago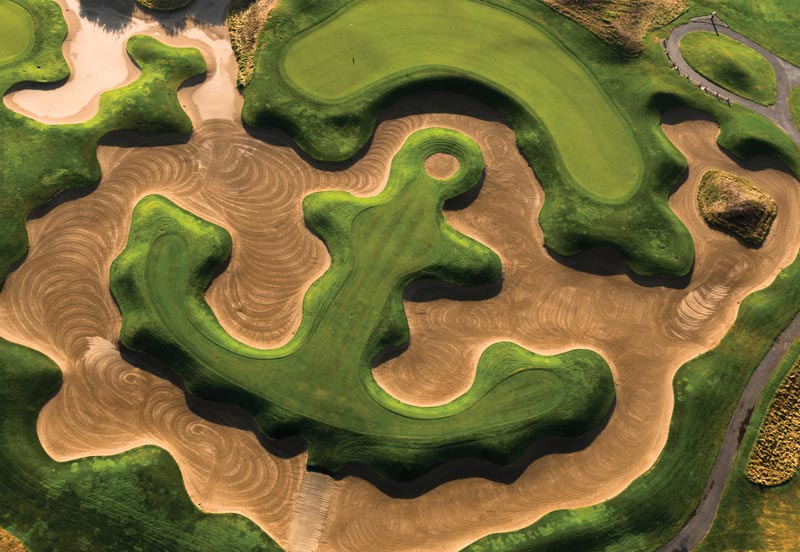 The 216-yard, par-3 15th hole on the Port Course features an anchor-shaped island of turf set afloat in the middle of this fairway bunker. Photo courtesy of Harborside International Golf Center
Apple Tree Golf Course
Yakima, Wash.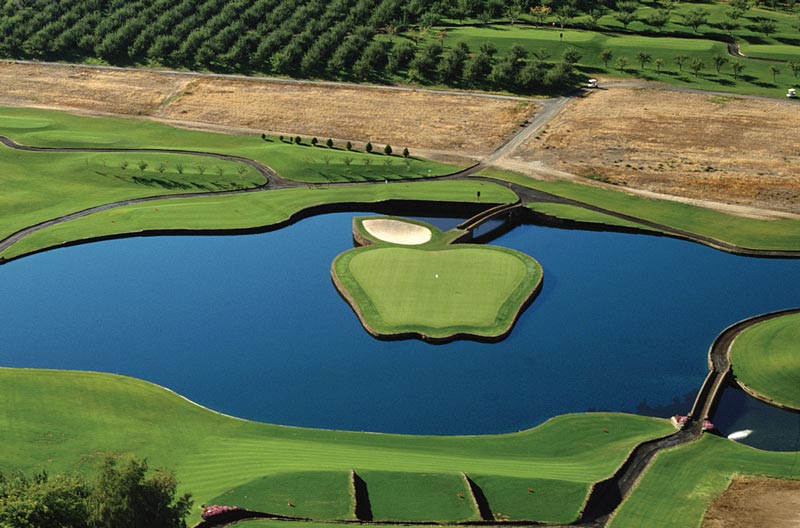 This bunker forms the leaf on the 17th-hole island green, with players accessing the green via the fruit's "stem" walkway.
Photo courtesy of Apple Tree Golf Course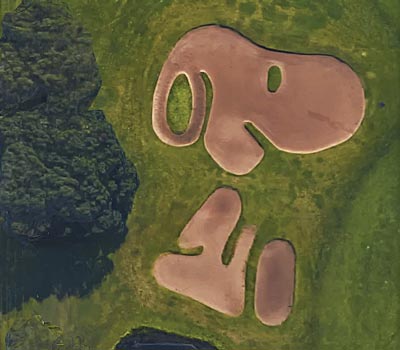 Highland National Golf Course
St. Paul, Minn.
The Snoopy bunker on Highland National Golf Course's 15th hole is an homage to "Peanuts" creator Charles M. Schulz, who learned how to play golf at the course in St. Paul, Minn., in the 1930s.
Photo by Google Earth

Colbert Hills Golf Course
Manhattan, Kan.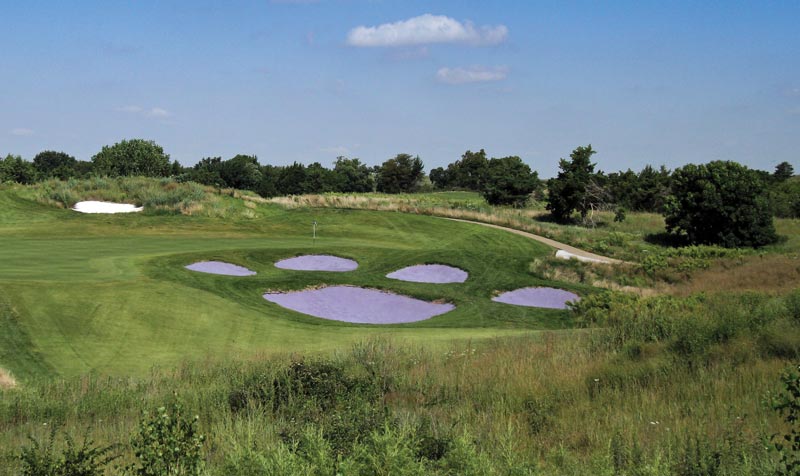 Kansas State University's wildcat mascot has left its mark on the fifth hole of Colbert Hills Golf Course in Manhattan, Kan. Even the bunker's sand sports school spirit, imbued with KSU's signature purple.
Photo by Roger Hammerschmidt
The Cedars at Dungeness
Sequim, Wash.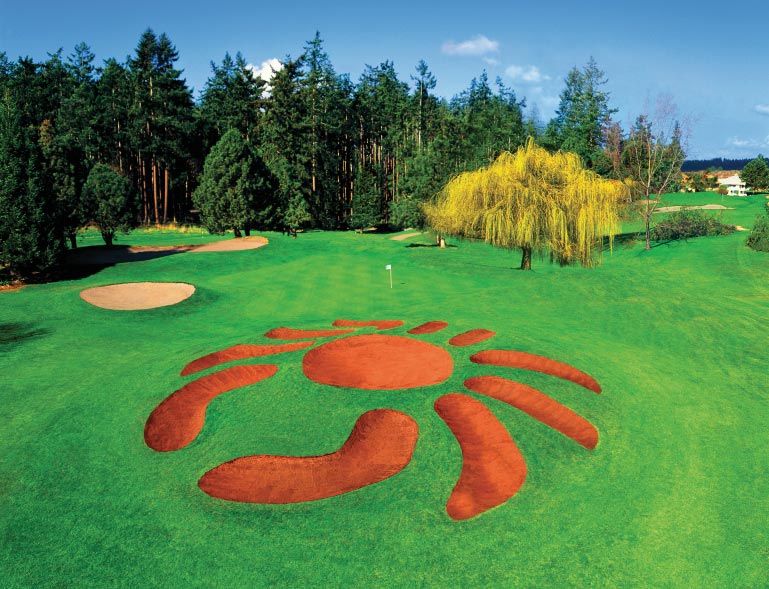 Pincers primed, "Old Crabby" the Dungeness crab guards the third hole at The Cedars at Dungeness in Sequim, Wash. A filling of red volcanic cinders from Bend, Ore., enhances the resident crustacean's realistic look.
Photo courtesy of The Cedars at Dungeness

Source, Images & More: https://www.gcmonline.com/

Comments