With the help of an extensive panel of industry leaders, we bring you the official countdown of golfscape's Top 100 Golf Courses in the World 2020. Join us as we travel through forests, over clifftops, and across the desert to uncover the world's top golf courses.
The golf courses featured in this official ranking offer experiences to remember, from the iconic city skyline when you golf Dubai, to the cosmopolitan Barcelona's beautiful golf courses.
60. The Bluffs Ho Tram Strip, Vietnam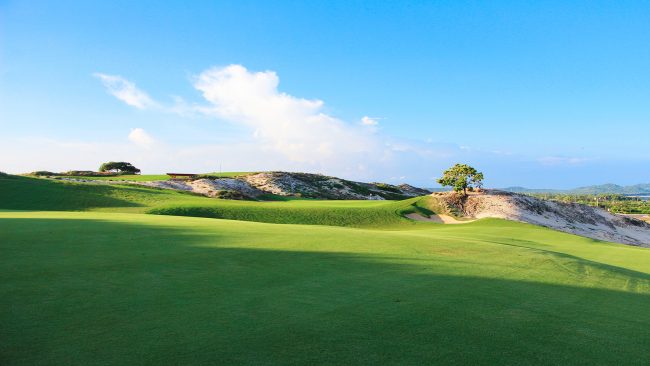 Designed to capture links golf in its truest form, this coastline paradise rolls over sand dunes shaped naturally by the elements over thousands of years. Course designer, Greg Norman, describes the course as one of the most unique golfing experiences in the world.
59. The Old Course at Siam Country Club, Thailand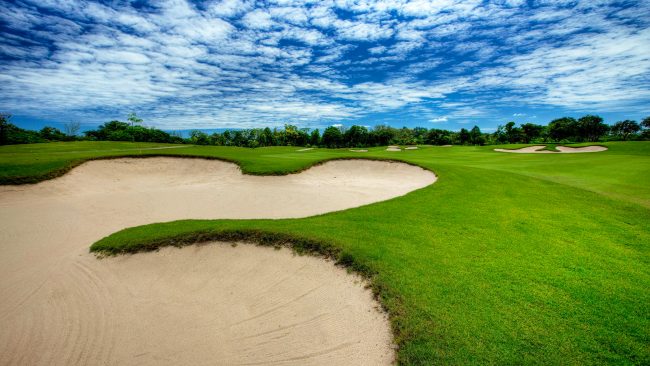 Recently completely renovated by Schmidt-Curley Design, the 18 hole par-72 has a whole new feel. The renovations include tree removal, allowing for more play against the wind. Seashore Paspalum grass now adorns the fairways, while Novotek dresses the greens.
58. Royal Liverpool, UK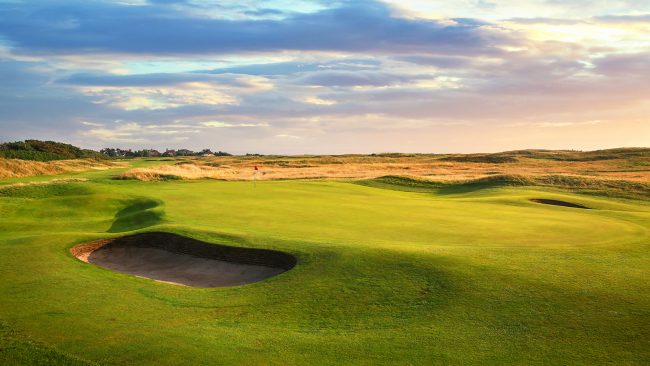 Standing strong for 150 years, the 18 holes here have seen many big names and continue to engage and test visitors. Doglegs, cleverly placed bunkers, and natural undulations serve to make your game interesting in this historic location.
57. Oitavos Dunes, Portugal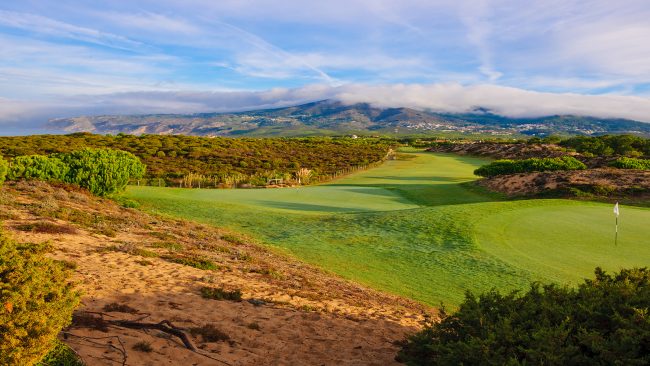 Providing captivating views of the Sintra Mountains, the Atlantic Ocean, and Cabo da Roca, this 18 hole par-71 course has already earned its place amongst world rankings. Oitavos Dunes is an unforgettable experience from the undulating sand dunes to the panoramic sea views.
56. Black Mountain Golf Club, Thailand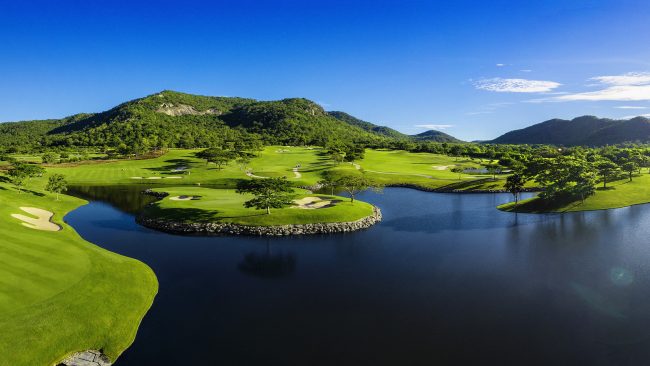 Opening its doors in April 2007, this course quickly gained attention and numerous awards. This is a place of natural beauty and striking design not to be missed. Far stretching views and vast water features, native trees and an elegant clubhouse, to golf at Black Mountain is a real experience.
55. Banff Springs Golf Course, Canada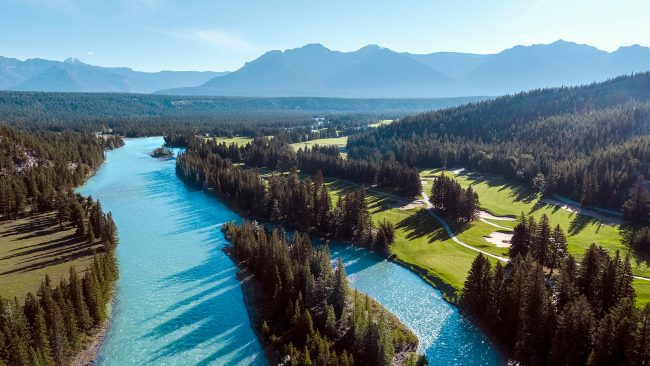 Renowned for its panoramic beauty, The Fairmont Banff Springs Golf Course in Alberta is a captivating and challenging layout set in the heart of Canada's Rocky Mountains. With breathtaking views in every direction and a magnificent layout that thrills every golfer that steps on the course.
54. The Château Course at Terre Blanche, France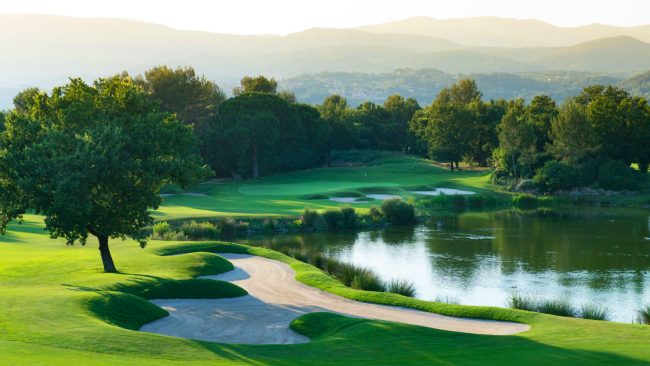 Terre Blanche expands out over 750 acres of flourishing nature, this beautiful location has previously been awarded no. 1 Golf Resort in Continental Europe. Architect Dave Thomas has taken advantage of the lands existing contours and natural features here.
53. The Ocean Course at Els Club Desaru Coast, Malaysia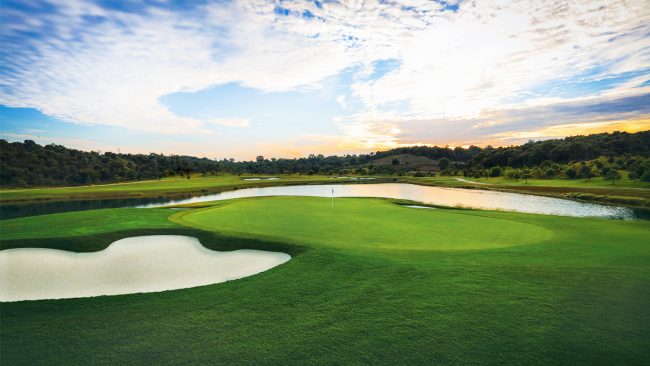 Overlooking the South China Sea and taking inspiration from the great links courses of the UK, here you'll find Ernie Els design mastery in all elements. Large rolling greens keep you close to the coastline where the views are nothing less than spectacular.
52. The Straits Course at Whistling Straits, USA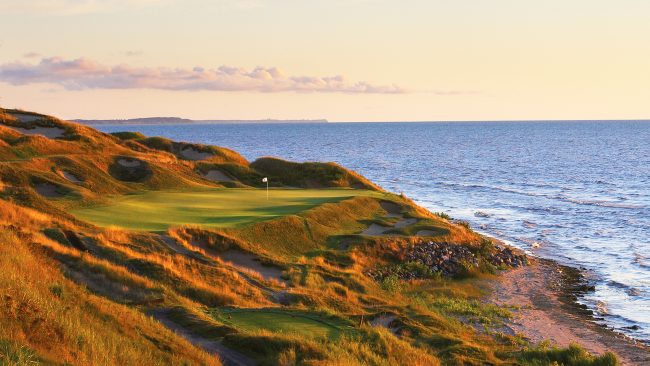 The Straits is composed along 2 miles of the shoreline of Lake Michigan. Rugged, windswept terrain borrows influence from true Irish Links courses in this Pete Dye design. It has hosted the 2004, 2010 and 2015 PGA Championships, the 2007 U.S. Senior Open, and it is the future site of the 2020 Ryder Cup.
51. PGA Catalunya Resort, Spain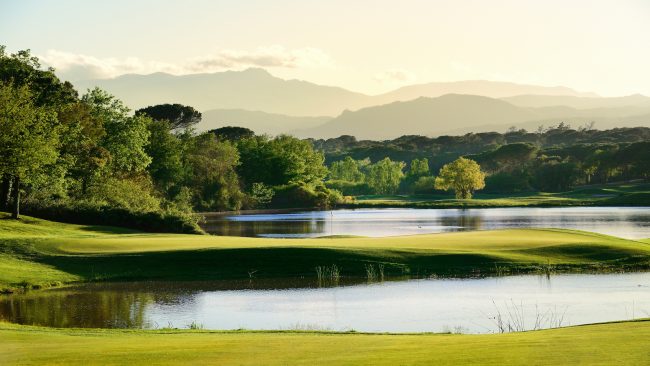 PGA Catalunya Resort is located just an hour north of Barcelona. Since opening in 1999, the venue's critically-acclaimed, 7,333-yard layout has been consistently ranked among continental Europe's Top 10, underpinning the resorts renowned status.
50. Osprey Point Golf Course at Kiawah Island Golf Resort, USA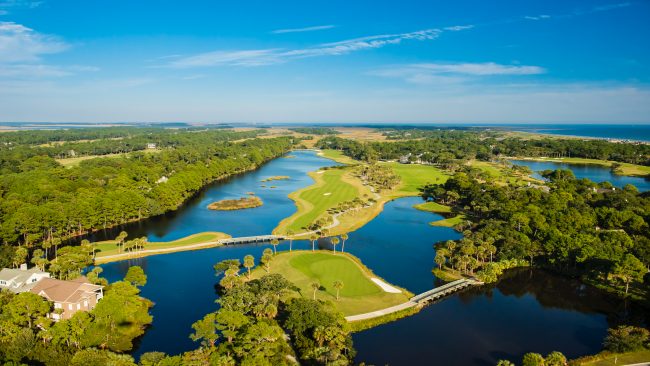 Renovated in 2014 by none other than Tom Fazio himself, Osprey Point is one of Kiawah Island's championship-level courses noted for its playability. Here, golfers can enjoy sights of natural lagoons from one side, a tree-lined fairway from the other, as well as salt marshes and a mature maritime forest throughout.
49. The Club at Nine Bridges, South Korea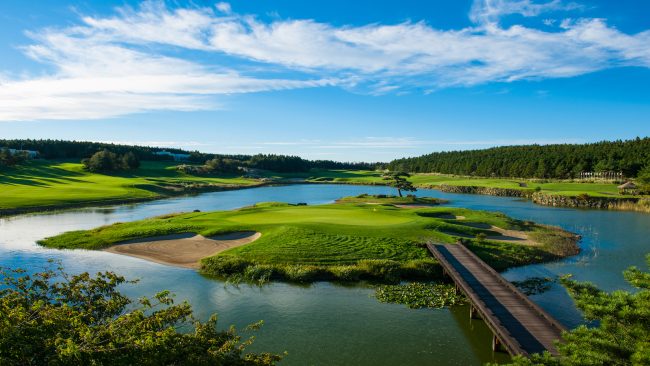 The features of Nine Bridges are in harmony with the natural landscape surrounding. Bold rocks and trickling mountain streams set amongst varied local foliage furnish the course. It's also designed to keep in mind the style of traditional Scottish links courses.
48. The Championship Course at Carnoustie Golf Links, Scotland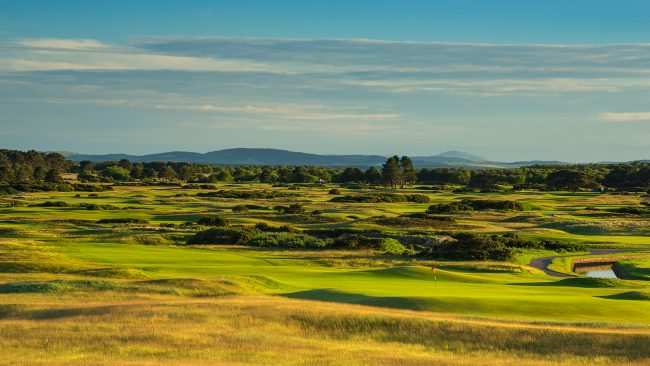 This course has been planned to test every aspect of your game. It has hosted eight Open Championships, one Women's British Open, and two Senior Opens on it's engaging layout. With a rich history since the 1800s, this course is still as impressive as ever and makes the most out of the dramatic natural landscape.
47. Bà Nà Hills Golf Club, Vietnam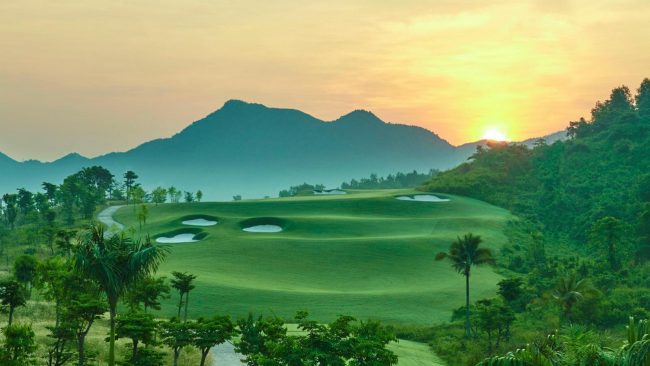 Vietnam's longest course, measuring 7,800 yards from the championship tees. Ba Na Hills is a multi-award-winning Championship course with the aim to provide a balance of enjoyment and challenge to its visitors.
46. Hamilton Island Golf Club, Australia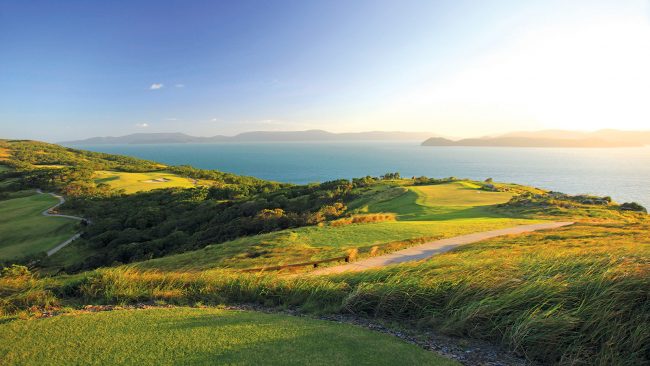 The Hamilton Island Golf Club is the only 18 hole championship golf course on its own island in Australia. Designed by five-time British Open winner Peter Thomson, the par-71 course features two distinctly different nine-hole circuits and is beautifully surrounded by sparkling sea views.
45. South Cape Owners Club, South Korea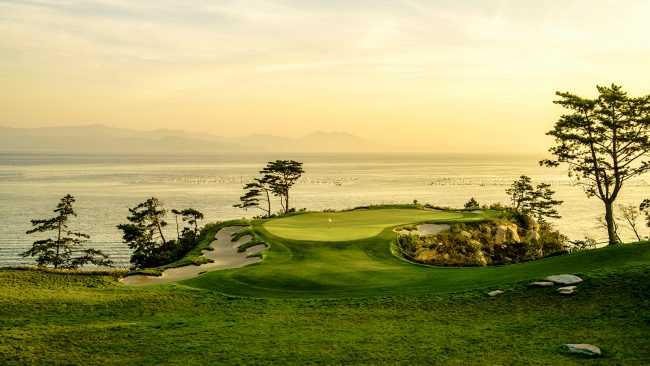 With fairways spreading out along the beautiful coast, the scenery here is breathtaking. The 18 hole Kyle Philips design plays out over 7,313 yards of versatile land. A high hill in the center of the course gives a three-dimensional feeling and the sea breeze offers an ever-changing challenge.
44. Bali National Golf Club, Bali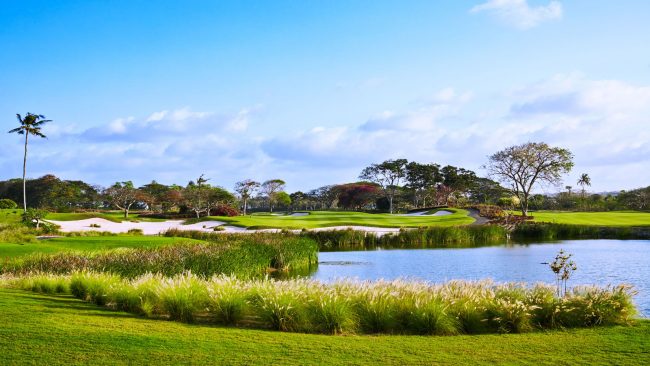 Bali National Golf Club offers visitors a truly luxurious golfing experience and has three distinct playing environments throughout the 18 holes. A praiseworthy winner of several awards that attest to its stand as one of Asia's best courses, several holes here demand precision and skill.
43. The Earth Course at Jumeirah Golf Estates, Dubai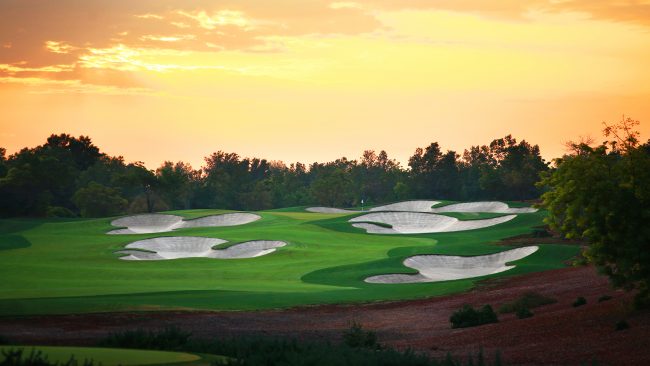 A Greg Norman design taking inspiration from the parklands of Europe and North America, the rolling fairways are host to the DP World Tour Championship in Dubai. The masterful design here includes brilliant white bunkering, vast lakes, and beautiful foliage variety framing the deep red ochre landscape.
42. Koninklijke Haagsche Golf & Country Club, Netherlands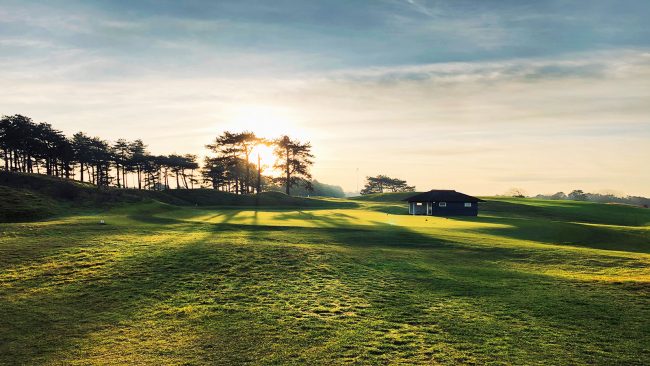 Koninklijke Haagsche is designed by renowned architects Harry Colt and C.H. Alison. It features larger bunkers and undulating greens that flow over the dunes and is considered to be one of the finest Colt designs in Europe.
41. Monte Rei North at Monte Rei Golf & Country Club, Portugal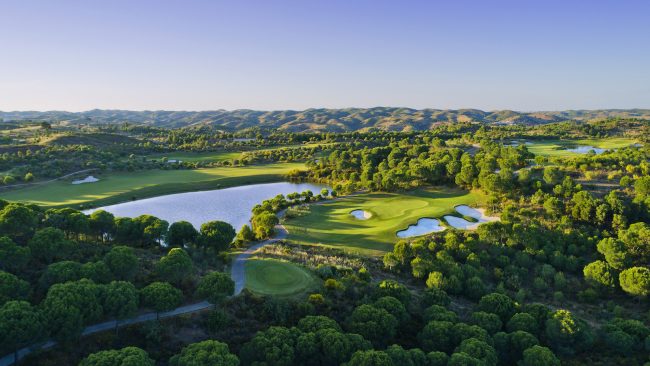 Regarded as one of the most exclusive and highly rated golf estates in Portugal, this Jack Nicklaus signature course allows players the best golf experience on natural landscaping, with a peaceful environment and excellent service both on and off the golf course.
Article courtesy of https://golfscape.com/
Comments