A group of Kambah residents are at loggerheads with the Murrumbidgee Country Club over the club's plans to develop housing on three separate pieces of land around the edge of the golf course.
The club wants to rezone 11 hectares of its land for housing to accommodate as many as 67 separate homes and another 50-53 townhouses, and has now launched a petition calling on the ACT parliament to support the move.
Club president Dean Hill has hit out at a residents group set up to oppose the development, accusing the group of spreading incorrect information and saying it refused to allow the club to speak at a recent community meeting.
But Save Our Green Space spokeswoman Susan Gray said the golf club proposal would rob Kambah of community land to benefit a private organisation.
"There is the critical principle of whether an organisation which has concessionally leased a site for recreational use should be able to benefit financially from deconcessionalisation and later sale of the land," Ms Gray said.
"This issue is not unique to the Kambah region, but has caused considerable concern in other areas throughout Canberra."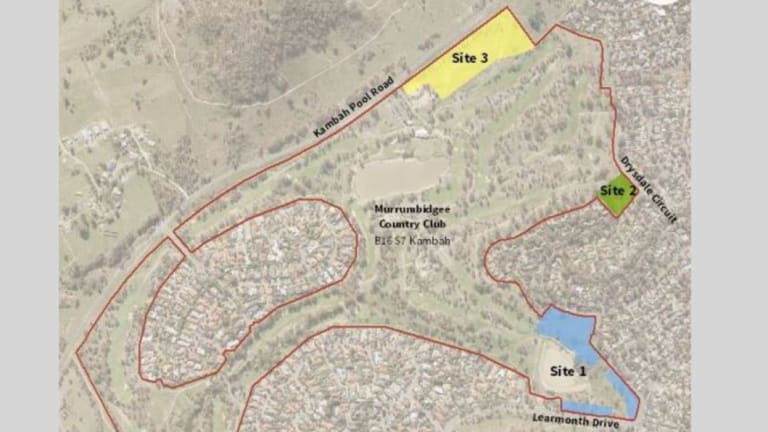 The club is a not-for-profit entity and leases the land from the ACT government at a discounted rate because it is zoned for community use.
Mr Hill said golf clubs across the country were struggling and his was just breaking even each year.
"Definitely their housing prices will not be great, but if you hand this land to the government, what do you think is going to happen?" Mr Hill said.
"We need to have some funds for the future. One thing the community doesn't want is the golf club to close down."
The club has also said it would not seek an exemption from betterment taxes, which take into account the improved value of the land when it is rezoned.
The land was no use to the golf club and could not be used as part of the course.
Source, Image & More: https://www.canberratimes.com.au/
Comments