A hybrid steel and wood roof – the first of its kind in Australia and the second in the world – will sit atop and around a new football stadium at Moore Park, according to designs released on Friday.
 The state government has released an animated flyover of their vision of the new Sydney Football Stadium.
As the political opponents of the new stadium consider legal options to frustrate the $729 million scheme, Sports Minister Stuart Ayres announced a design by Cox Richardson – the same firm that designed Allianz Stadium – had been selected as the façade of the replacement for Allianz.
The design includes a bronzed ribbon that bands around the stadium, which is intended to complement the sandstone podium on which the stadium will be built. The roof of the 45,000 seat stadium will consist of a series of shells, designed to concentrate noise back into the arena.
The head of projects at Infrastructure NSW, David Riches, said "creativity around the roof structure" was one of the distinguishing features of Cox Richardson's design, which was selected over two other submissions.
"Wrapping the skin of the roof around the back to contain the noise and light spill outside and beyond the stadium was an attractive feature," Mr Riches said.
Another feature, he said, was the possibility of landscaping on the upper levels of the stadium. During daylight, the effect of this garden landscaping is intended to replicate the surrounding Centennial and Moore Parklands.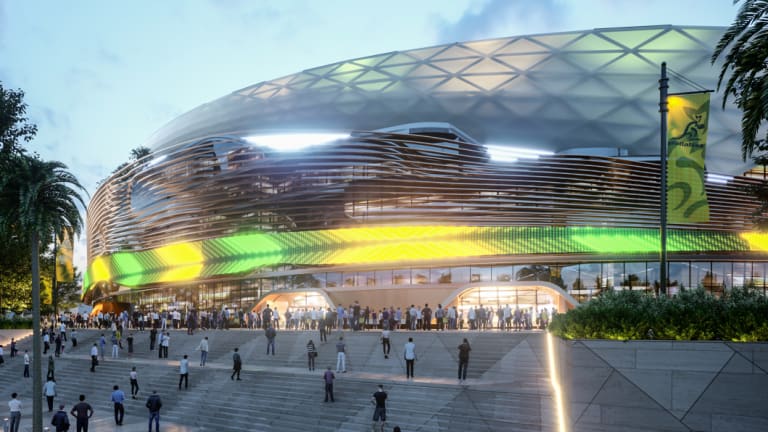 Mr Ayres said: "I think Cox Architects has come up with a wonderful design that embraces that parkland setting."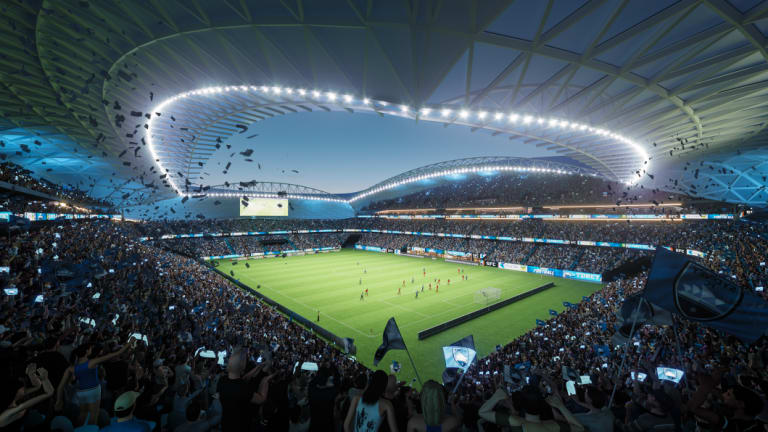 The Labor Opposition is against the new stadium at Moore Park, and has commissioned legal advice into whether the Department of Planning and Environment called a premature end to the period under which demolition plans for Allianz Stadium were on public exhibition.
Mr Greenwich said he would also consider legal action. "I think that this whole thing shows the rushed nature of this plan."
Source, Images & More: https://www.smh.com.au/
Comments