A touch of West Indies cricket came to St Kilda last Saturday morning when the curator of Harry Trott Oval set the pitch on fire in order to dry it after a night of heavy rain.
A second XI match between the St Kilda Saints and Melbourne University was expected to be abandoned after the covers dislodged on Friday night, exposing the pitch to a reported 12mm of rain.
But that was before the creative curator stepped in to use a technique that emerged in the West Indies, where humid conditions can dampen the pitch.
The curator used lighter fluid to start the fire, which burned for an hour.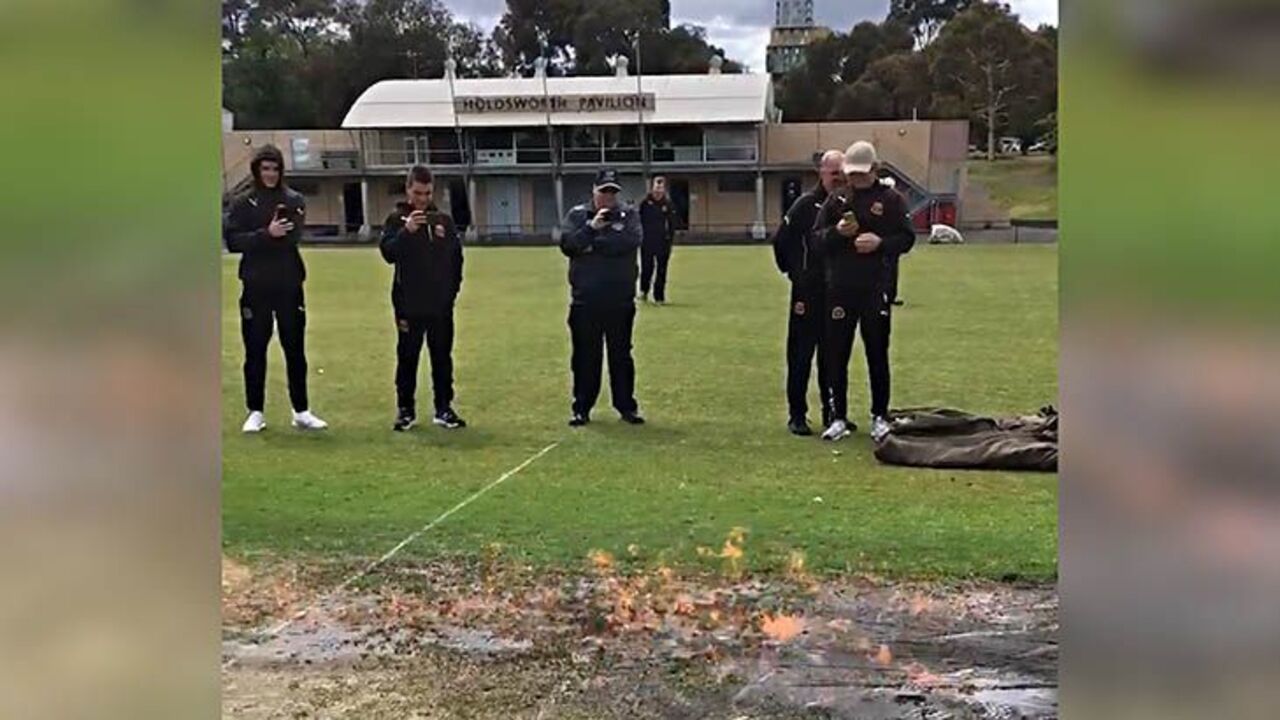 Footage shows players surrounding the pitch, as flames engulfed the soaked surface.
Images of a pitch in flames spread around the world from a tour match at St Lucia during the 1990 English tour of the West Indies.
The method has rarely been used outside of the Carribean, though in 2016, a Darwin curator set fire to the Asbuild Sporting Complex surface after the covers were removed before a storm rolled in, and again in 2017 when sprinklers were triggered prematurely.
Jean-Luke Desmarais, general manager of the visiting Melbourne University Cricket Club, said the use of fire to dry a pitch was unusual in Australia.
Source, Image & More: https://www.theage.com.au/
Comments