South Australia's biggest racing club wants to put two football ovals in the middle of Morphettville racecourse.
The SA Jockey Club is seeking $20m in government funding for the $38m project, which includes building a 150m access tunnel for horse floats, buses and pedestrians.
Chief executive Grant Mayer has met with various federal and state MPs and local government representatives to brief them on plans to install an AFL-sized oval and another the size of a SANFL ground.
Mr Mayer said the ovals primarily were aimed at the growing sport of women's football, with the Glenelg Football Club and Plympton Bulldogs already signing formal agreements to use the space. "We are seeking government support because that will give our board confidence to invest club funds in the vital infrastructure necessary to facilitate this infield development," he said.
Mr Mayer said there were numerous examples overseas where major racing clubs had developed sporting facilities inside their racetracks. They included Sha Tin and Happy Valley in Hong Kong and Royal Ascot in England.
Construction is due to start in April on a new $15m function centre, while preliminary talks were under way to relocate the Magic Millions sales complex and trainers – based in nearby residential areas – into the centre of the track.
Mr Mayer said the football ovals would create new areas for recreation and sport.
"We will have 2000 residents on the course and they will love the open space to exercise, kick a footy," he said.
"Local football clubs are running out of space and we think it has the potential to become a women's centre of football excellence."
Mr Mayer said the club was willing to invest around $18m into the "infield development" but would not make any commitment until government funding was secured.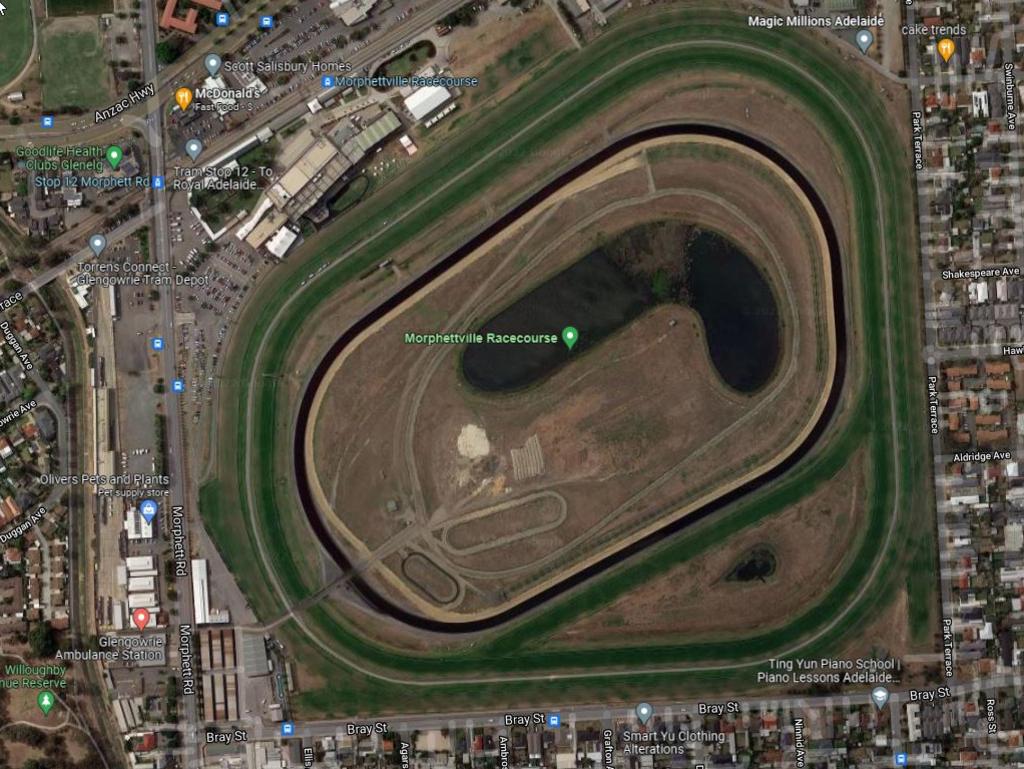 Aerial view of the Morphettville racecourse in Adelaide. Picture: Google Earth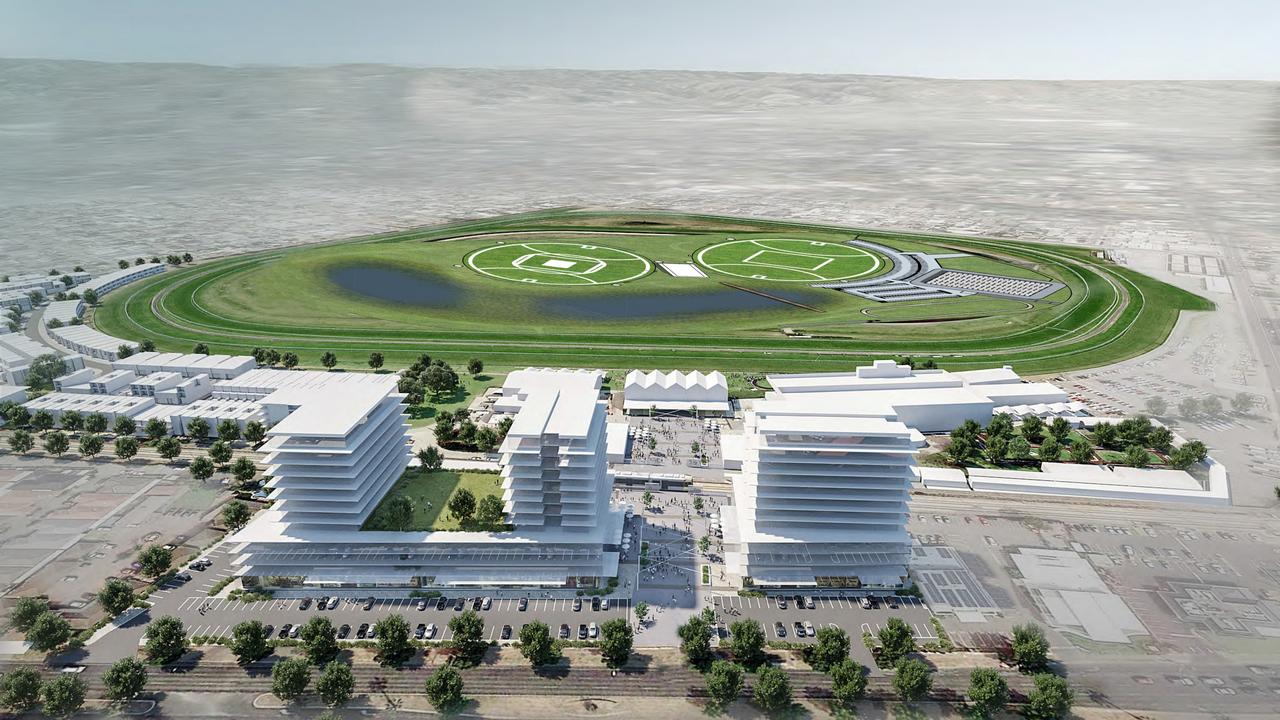 An artist's impression of the plans for Morphettville.
"We need to build a tunnel and install other infrastructure so we are looking for $10m from the federal government and $5m each from state and local government," he said.
"This will help create a community sporting facility for residents and local football clubs for generations to come."
SANFL chief executive Darren Chandler said the two ovals were an "innovative solution" to increasing demand for playing fields as junior and women's football continued to grow "exponentially".
"We are thrilled to be working in partnership with SAJC, the City of Marion, and the Glenelg and Plympton Football Clubs to create a much-needed community sport and recreation precinct that will help to support the continued growth of South Australian football," he said.
Source, Images & More: https://www.adelaidenow.com.au/
Comments