The coronavirus pandemic has reignited a squabble over golf courses in densely populated parts of Sydney, after lord mayor Clover Moore renewed a push to halve the size of Moore Park Golf Course to free up more parkland for the public.
With parks packed during the lockdown, Cr Moore said it was "scandalous" that a large part of the golf course, across the road from apartment towers in inner Sydney, remained off-limits despite the land on which it sits being bequeathed for public use.
"The Redfern part of Moore Park is absolutely buzzing with people and you just look across the fence to the golf course and there might be two or three golfers in there," she said.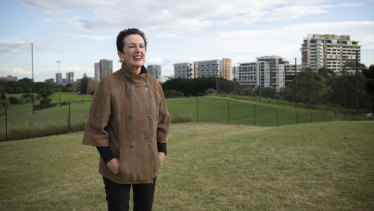 "There has been tremendous pressure on our parks right across the metropolitan area. It is vital that this land is shared with the broader community."
But Golf NSW chief executive Stuart Fraser warned councils against underestimating the community support for courses, citing a backlash last year against a move to reduce the size of Warringah Golf Club on the northern beaches.
"Moore Park is a public space – anyone can walk across Moore Park Golf Course. It is certainly not a course that is fenced as much as many other golf courses," he said.
Mr Fraser said the course was one of the busiest, and demonstrated its worth to the community during the lockdown when people escaped there to play for both their physical and mental health.
The course returned more than $4 million to the Centennial and Moore Park Trust last financial year, due in part to an increase in golfers and its driving range. The trust controls the course.
Cr Moore said the driving range was the main earner and could remain if the course was halved.
The City of Sydney this week directed its chief executive to develop a proposal to take to Planning Minister Rob Stokes to extend public access to Moore Park by reducing the golf course's size.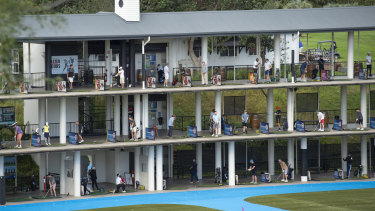 Mr Stokes said he was open to considering a plan to make Moore Park more accessible, but added that any significant changes to the course would need to be done in consultation with the golfing community.
"We need to think of ways to include the community in our public spaces, rather than exclude them, while at the same time meeting the needs of the existing users of these spaces," he said.
Cr Moore said reducing the course to nine holes would free up "much-needed space" for 70,000 people who would be living and working in the nearby Green Square precinct by 2030, making it Australia's most densely populated urban area.
Comments