Some great footballers have cut their teeth on Queenstown's infamous gravel oval. And like everyone who has played on the iconic ground they also cut and grazed their knees.
Brisbane Lions coach, Chris Fagan, grew up on gravel. Collingwood premiership captain, Sid Coventry, Carlton star Arthur Hodgson and Sydney's Darryn Cresswell were all gravel-hardened.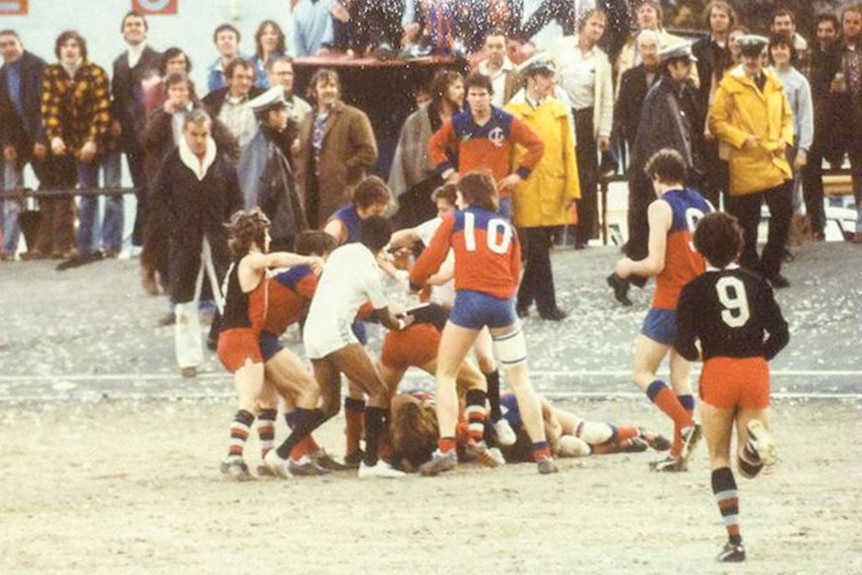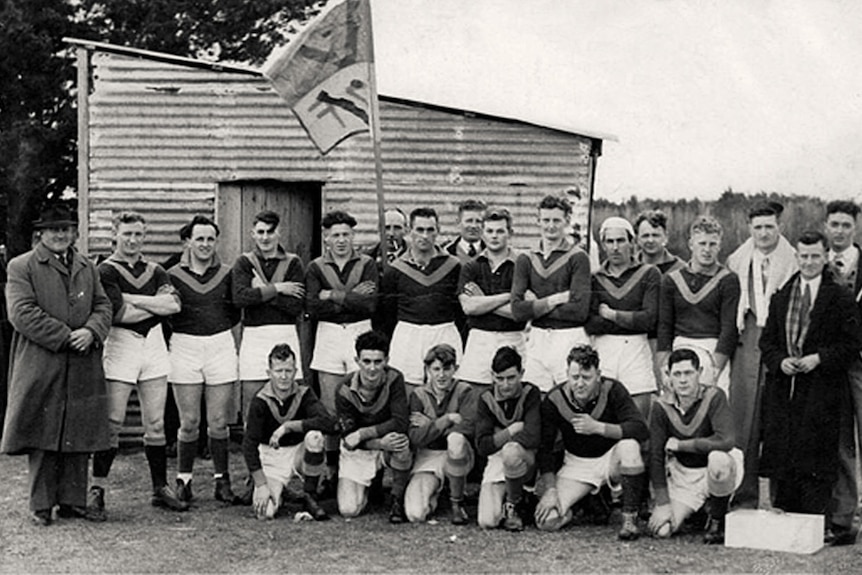 Age columnist Martin Flanagan recalled his first glimpse of footy in Rosebery:
Flanagan is one of the great writers on football and one of 16 contributors to the book. Historian Geoffrey Blainey is another, having played for Smelters in the early 1950s while researching the Peaks of Lyell.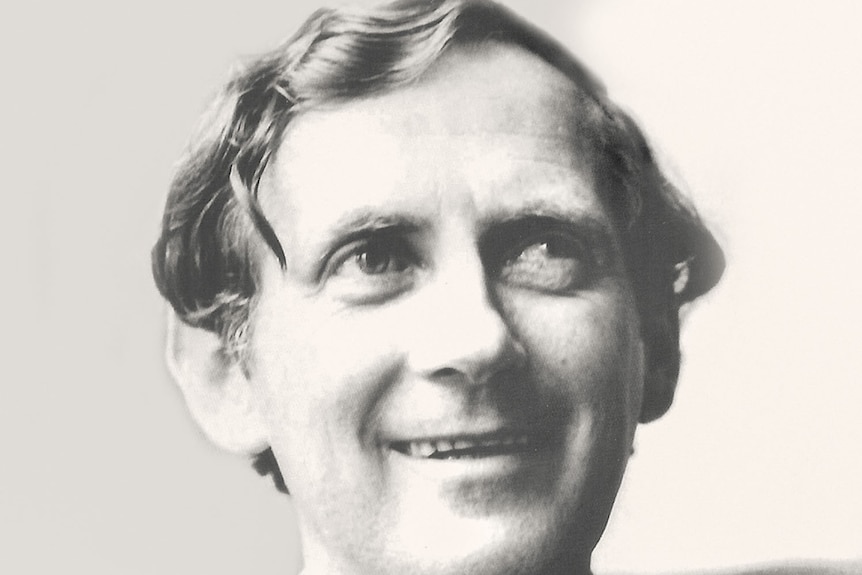 The first western Tasmanian football match was played in Strahan in 1888, near Regatta Point.
"The next game was played at Trial Harbour between the Carters and the Lumpers. The Carters took ore from the Zeehan [silver] mines to Trial Harbour with a horse and cart," Mr Newport said.
"The Lumpers were the poor buggers who loaded it onto ships in the rough seas they have there.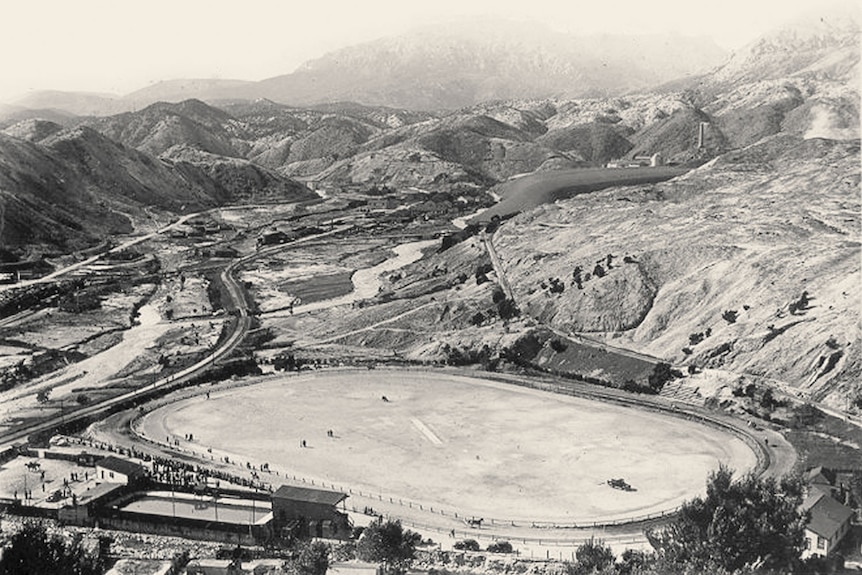 Since then, around 100 teams have formed and often folded quickly, their fates tied to a new mine or the booms and busts of the enduring mines.
What is this white stuff?
The most hostile physical environment was Williamsford on Mt Read where footy was played until 1962.
"There's a chapter on rugby union. Back in the 1980s, a Launceston team bussed to Williamsford to play a local team and as the bus climbed it began to snow," Mr Carswell said.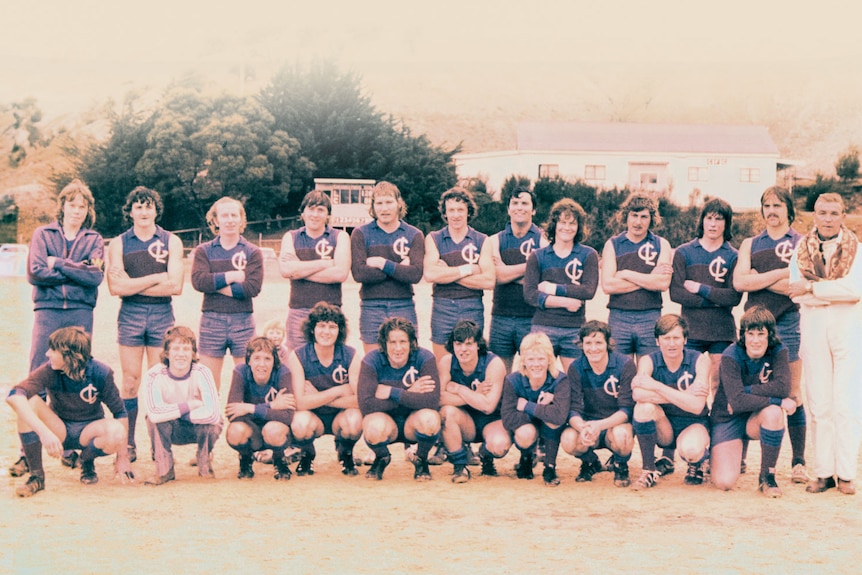 "They had a lot of Pacific Islanders from the maritime college and a couple of Tongan guys asked the driver: 'What is that white stuff?'.
"They didn't want to get off the bus but the game eventually went ahead."
In the early days, football teams sprouted from every area of the Mt Lyell mine — Smelters, Miners, Flux (quarry), Mechanics, Railways. These were workplaces but team names too.
Even the Fire Brigade and the YMCA fielded teams.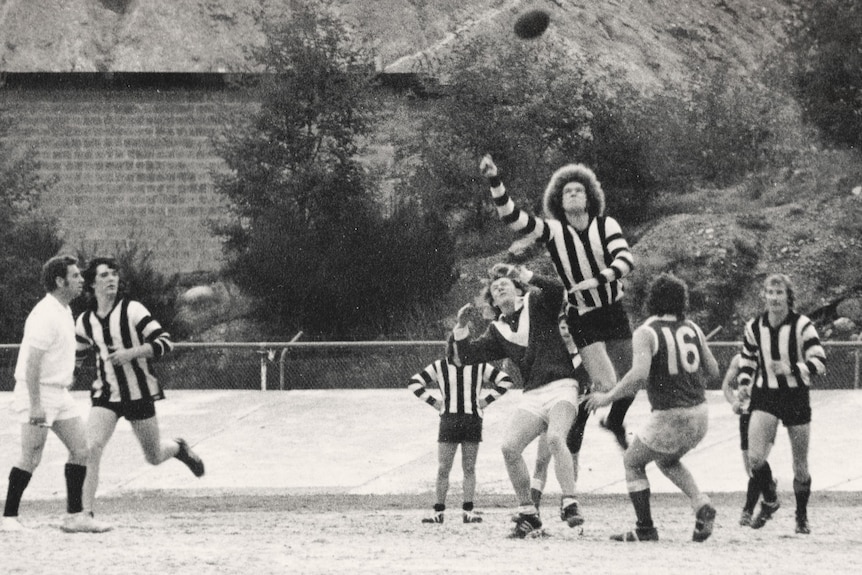 Team photos show a unique and wild area. Backdrops are mountain ranges, rusted iron sheds, miners' cottages built on the boundary line.
A team from Rosebery smiles from a steam train headed through the rainforest to play Tullah.
"We had these trainers, George Rubens and Tubby Knowles … Tubby wadded cotton wool and gave it to George," Mr Newport said.
"I scrubbed my own knees until they bled after games. You had to get them clean."
Source, Images & More: https://www.abc.net.au/
Comments