Last week we included a few examples of stadiums with open ends or buildings where terracing should be. You sent us so many great examples we decided to showcase them …
"You just have to look at the 6,000-capacity Estadio Olímpico in Uruguay's first division," cheers Guillermo Sienra. "Home to Rampla Juniors Fútbol Club, it has an unbeatable view!"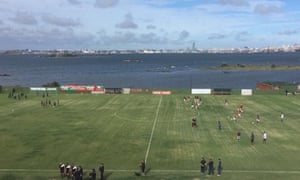 "Red Star FC in Paris has only three stands, with only one in use. Behind one of the goals, there is an apartment building," writes Joseph Chapman.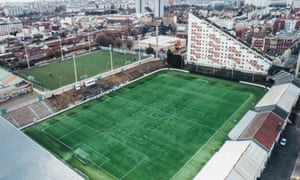 "I live just over the border from Gibraltar, and Victoria Stadium, home to all the league teams and Gibraltar national team, has no stands at either end," points out Tom Thronicker. "One looks towards a bunch of flats and is loomed over by The Rock, while the other looks out on the Gibraltar International Airport runway. Planes landing and taking off are quite the distraction for unaware visiting teams, which leads to another question: is there any level of stadium located closer to an international airport?"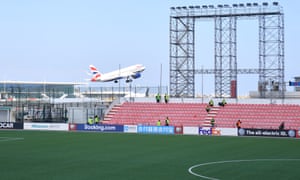 "Mansfield Town's Field Mill (currently called the One Call Stadium) is a three-sider in the sense that one of its touchline stands has been boarded up for 15 years after being condemned," mails Mike Pollitt. "It's covered in advertising hoardings and was last used in May 2004. It's an odd sight as the rest of the ground is otherwise quite decent. Thinking about the ground's history has made me think of another question: when it was redeveloped in 2000, the ends that traditionally housed the hardcore support and away fans were reversed. Has this happened elsewhere?"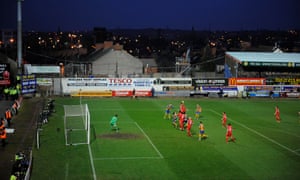 "I'm surprised there's been no mention of the Estadio Municipal de Braga," writes a surprised Michael Holmes. "It has no stands at either end, with one being the rock wall of a former quarry. However, the stadium has won the Pritzker prize for architecture.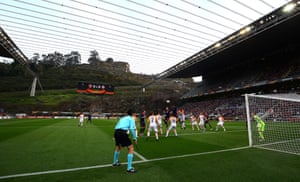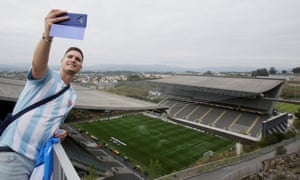 "While on the subject of Portugal, in August I went to see Belenenses v Boavista at the Estadio Nacional in Lisbon, which has stands round one side and both ends … but a big gap on the east side."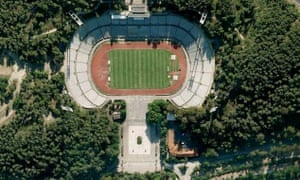 "You seem to have missed the end apparently graced by the longest bar at a ground in the world, Avaya Stadium, home of the San Jose Earthquakes," offers Colin Richardson, who took this picture …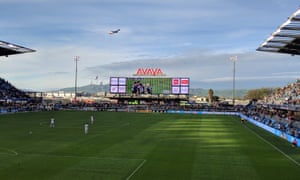 "Sheffield United's Bramall Lane used to be open at one end (until 1973)," offers Guy Cudmore. "It started as a cricket ground. Bramall Lane is one of only two English grounds which have hosted an FA Cup final, an England football international and a Test match (the other is The Oval). Bolton's Burnden Park had a Normid superstore covering half of one end until the club moved to their new stadium in Horwich 1997.
"No discussion of three-sided grounds can be complete without mentioning the County Ground in Northampton," pipes up Stewart Robinson. "Until 1994 it was shared between Northampton Town and Northamptonshire County Cricket Club, with the two pitches alongside one another. Football spectators in the Abingdon Avenue stand had an unimpeded view across to the cricket pavilion, nearly 200 metres away."
Source, Images & More: https://www.theguardian.com/
Comments