This is the first look at the fairways for Brisbane's first new golf course in 70 years – right beside a crucial squirrel glider habitat.
Red and green markers outline the fairways at the 18-hole public course in Cannon Hill, where local residents have been told work could begin in about six weeks.
Almost all of the large stands of gums and significant trees appear to be protected as they will be used to separate the holes.
Developer BMD agreed to build the golf course on council-owned land in exchange for land to build its Minnippi residential development.
Under the agreement, the golf course – effectively an expansion of the Minnippi Parklands at Tingalpa – will remain in public hands and be operated by Brisbane City Council.
It will be built on the lower section of Minnippi Estate, while on the higher hills, BMD has created a 123-home estate among trees supporting Brisbane's largest population of squirrel gliders.
In an emailed response to questions, Minnippi project director Andrew Batington said work on the estate was expected to be finished in 2022, with construction on the golf course to start in "mid-2020".
Approval for another residential section is being sought.
The initial 125-hectare site included 32 hectares of squirrel glider habitat. Of those, 4.8 hectares were removed during earthworks, and a further 4.9 hectares were to be removed as the golf course was built, according to documents lodged with Brisbane City Council in December.
However, replanting "includes the provision of an additional 38.86 [hectares] of squirrel glider habitat over the long term", the documents state.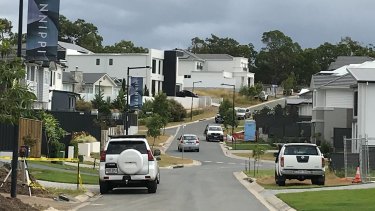 Fighting off numerous controversies over the past 15 years, BMD also won the right to build Minnippi Estate's 123 "bushland" properties by agreeing to rehabilitate Carina's nearby Fursden Road tip at BMD's expense.
While the estate's more expensive homes have bush or future golf course frontages, other homes are on more compact blocks, with small yards.
Source, Images & More: https://www.brisbanetimes.com.au/
Comments