The Royal Sydney Golf Club's "once in a century" renovation plans have been unanimously refused by the local planning panel back despite the club amending their application in response to resident concerns and arguing the course is in "desperate need of renewal".
The published decision of Woollahra Local Planning Panel, which heard submissions for and against the proposal last week, states they do support the preparation of a masterplan to guide the future of the course.
"The Panel also supports the reduction in the turfed area and its replacement with multi strata plantings with the aim of achieving greater sustainability and biodiversity," the decision reads.
"However, based on the information before the Panel, it is not satisfied that the current proposal demonstrates that: the removal of the number of existing trees is justified or that an alternative golf course design could have avoided the extent of the proposed tree removal; the replacement trees will achieve no net canopy loss within 10 to 15 years, particularly as it is over reliant on short lived acacia species and there is an equivalent number of replacement large trees (over 20m) to achieve a like-for-like result and maintain the existing landscaped character and biodiversity outcomes."
When the club exhibited their original plans in late 2019 council received 284 public submissions, only five of which supported the proposal.
The amended application of mid 2021 attracted 117 submissions, 38 of which were supportive, plus a 1227 signature petition against the plans.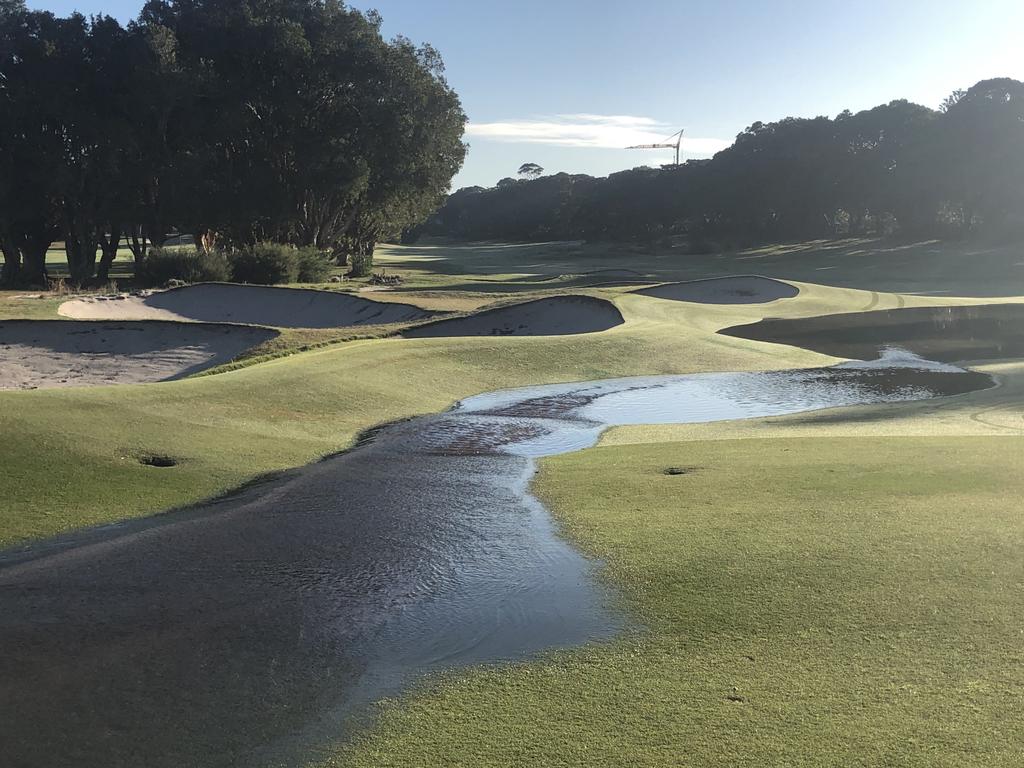 An artist impression of the revised plans submitted by Royal Sydney Golf Club.
Tree removal, biodiversity impact and increase in ambient temperature were the chief concerns.
The proceedings were live streamed to the public last week before the panel retired to consider its decision.
Darling Point landscaper Sandy Pratten was among the passionate speakers to appear before the panel against the proposal from Royal Sydney Golf Club, which is a regular host of the Australian Open.
Ms Pratten, who is herself a golf club member, said many of her fellow golfers disagreed with the plans to remove the mature trees.
"The golf course is unquestionably the lungs of Woollahra municipality," Ms Pratten said.
"The removal of these trees cannot be justified to renovate the golf course for an elite few."
Financial services professional and golf course neighbour Eliana Leopold spoke in her capacity as the WIRES eastern suburbs branch chair.
"Truly the removal of 595 trees has generated significant backlash both in and outside our community and with very good reason," Ms Leopold said.
"Rose Bay is home to 50 different species of Australian fauna – reptiles, birds, possums.
"Where exactly do they go? Some of these species are territorial and we will see a rapid increase in rescues, starvation and exposure."
Source, Image & More: https://www.dailytelegraph.com.au/
Comments